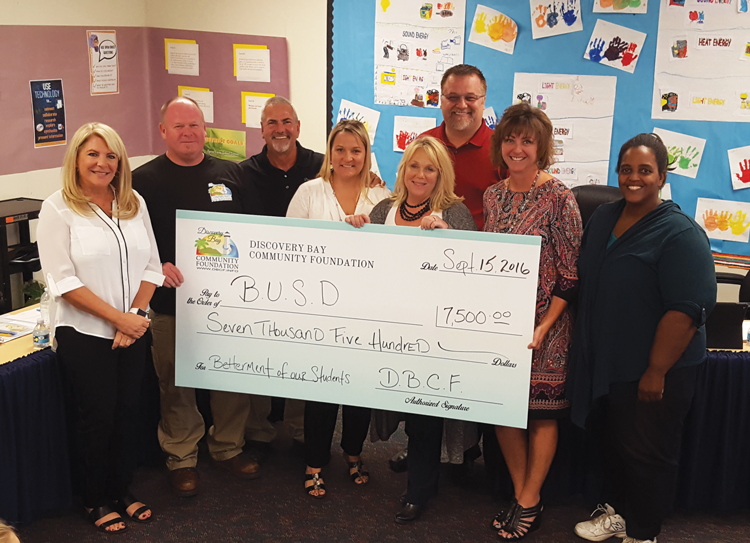 Budget cuts at our district schools have put a strain on many of the programs we took for granted as kids. We our proud to offer an annual grant program to benefit our local elementary and middle schools. Here are a few of the areas your donations have helped.
---
Discovery Bay Elementary
New Books for Library
Booville - Sponsorship
Excelsior Middle School
Scholastic Jr. Magazine for grades 7 and 8 History.
Grade 6 science, and grade 7 math.
Project Wisdom – school wide curriculum for grades 6-8
Garden
Band
PE equipment - This includes 2 measuring tapes 300 feet, badminton supplies, arrows.
Timber Point Elementary
New PE equipment for all the students
Byron Union School District
Christmas Parade of Lights - Float donation